Read More
NESLI FACULTY OF LEARNING
Committed to the development of world standard school leaders
global schools leadership alliances
Programs delivered under NESLI are developed and facilitated by a preeminent international Faculty of leadership educators. This passionate and engaged group of educators bring the programs to life and create the dynamic, interactive learning experience which defines all NESLI programs. Faculty members are supported by the various stakeholders involved in NESLI ensuring constant access to the collective knowledge and experience of an ever increasing pool of educational experts.
Dr. David Franklin has vast experience in both primary and secondary schools as a teacher and administrator in California. He holds a Doctorate in Educational Leadership from California State University, Easy Bay, a Master's Degree in Educational Technology from National University and a Bachelor's Degree in Music from the University of California, San Diego. Dr. Franklin has been instrumental in turning around schools in high poverty neighborhoods with high levels of English Language Learners. He also has experience working in high income schools with high expectations and heavily involved parent organizations. He has presented workshops all over California for the California League of Schools, California Association of Bilingual Education, and California State University, East Bay on Response to Intervention, Grade Retention and Educational Equity. Dr. Franklin was a finalist for the California League of School's Educator of the Year Award in 2011. In 2014, Dr. Franklin helped establish one of California's newest Distinguished Schools.
Honors and Awards
Mt. Diablo Educator's Association Administrator of the Year- 2014
California League of Middle School Educator of the Year Finalist - 2011
Alum Rock Administrators Association Middle Grades Principal of the Year - 2011
Champion of Arts Education Award for San Jose - 2010
University Partnerships
Dr. Franklin is an Adjunct Professor in Educational Leadership, Teacher Education and Special Education at a several universities including Temple University, Southwestern College, and National University. He is also a course designer in Master's and Doctoral prgrams in the areas of Curriculum and Instruction, Educational Technology and Civic Engagement.
Jason has close to 20 years of experience leading the design, delivery and management of innovative curriculum in K-12, vocational, tertiary, government and corporate settings in both Australia and Asia. Jason has managed schools with teaching teams of 30+ and up to a thousand students. He was a visiting lecturer and unit convener in the Graduate School of Education at one of South Korea's most highly rated National Universities and collaborated closely with Middle and High School principals across an entire province. His schools experience in Australia includes head teacher responsibilities for Year 11 and 12 English as well as leading E-Learning and Teaching Excellence initiatives across large teams of teachers, for which he was given an Award for Excellence in Teaching and Learning in 2012.
Jason has led more than 200 professional development workshops and made plenary and keynote appearances at major education sector conferences in Asia and Europe. He is a Past President of a provincial TESOL chapter and has served at executive level in national and international TESOL organisations, with particular specialisation in the areas of leadership and the teaching of English to young and teenage learners. His Boost! Integrated Skills Series for late elementary/early middle school students (published with Pearson Education) has sold several million copies in more than 30 countries worldwide.
Jason has performed in Learning Design Lead roles for Open Universities Australia and the University of Melbourne's new Graduate Online program (including course design for the Graduate School of Education) working closely with the Pro Vice-Chancellor Educational Innovation.
Jason Renshaw
Executive Director, Education
For the last 20 years, Kirk has worked in developing leadership, innovation and change. Early in his career Kirk founded two successful independent schools. Directing these schools led to a passion and curiosity about how people work, and how organisations become learning organisations. Kirk developed this interest into his current work; facilitating and consulting with leading organisations around Australia. Kirk has presented papers and workshops at conferences on leadership and storytelling, and he organised the 2009 'Future of Work' conference. He was an award-winning classical and jazz musician in his youth, and still performs occasionally. He has a Master's degree in Education and Human Development, a Diploma of Business, Diploma of Business HR and a Bachelor of Music Performance.
Kirk's vision and commitment to management development in Australia has attracted a high-calibre faculty with expansive academic and senior managerial experience from Australia, the UK and the US.
Kirk Fisher
Head of School
Elizabeth McLeod, M.Ed is an educational consultant and facilitator who has led initiatives to promote positive school culture in diverse educational organizations for more than 20 years. As a Lead Facilitator for the Institute for Social and Emotional Learning (IFSEL) Elizabeth facilitates trainings on Social and Emotional Learning (SEL), Conflict Resolution, Mindfulness, and Leadership for teachers and administrators. She also works directly with students as a school counselor and SEL educator at Marin Primary and Middle School in Larkspur, CA. Elizabeth's passion is to empower educators and parents with the tools and training to transform their schools into caring, inclusive communities. Her goal is to create safe learning environments for people to develop and express their strengths and leadership through experiential learning, self-reflection, and group experiences.
Elizabeth graduated from Boston College with a degree in Human Development and English and holds teaching credentials from San Francisco State University. She earned her Master of Education at the Harvard Graduate School of Education, where she focused on the Psychology of girls and women, leadership, and non-profit administration. She developed experiential social justice and leadership curriculum for girls while working at an urban Outward Bound School. During this time, she developed the foundation for Girlventures, a non-profit in San Francisco that she co-created and where she served as founding Executive Director. Since then she has also co-founded the Institute for Social and Emotional Learning (IFSEL), a dynamic consulting and teacher training organization that operates using mostly a consensus model, and works with schools across the country to implement SEL best practices, strengthening policies and systems that promote empathy and respect.
Elizabeth is a life-long learner who has been influenced by eastern contemplative practices, non-violent communication, and systems thinking, among other things. Her most important teachers are her two children, ages 11 and 14. She lives with her children and their very active Border Collie in a small coastal town south of San Francisco, CA.
Paul Larkin is a highly skilled facilitator and program developer specialising in leadership development for individuals and teams. His areas of expertise include personal leadership, coaching, team dynamics, and performance and change management.
Following a successful career in leadership within the IT sector spanning over fourteen years; Paul became a Senior Global Consultant within Royal Dutch Shell, facilitating advanced leadership development and organisational change programmes around the world. Prior to joining the Australian School of Applied Management, Paul ran his own learning and development consultancy specialising in leadership and management. Paul is frequently engaged to provide personal one-to-one coaching to a broad variety of clients at all levels of management.
Paul has extensive experience within a variety of industries including Manufacturing, Exploration and Production, Mining, Marketing, Distribution, HR, Finance, IT and other specialised services. As a leadership consultant he has helped thousands of individuals across many countries, at all organisational levels, to become skilled leaders who create and sustain positive change in their organisations.
Paul's myriad experiences and observations of other leaders have led to a strong belief that self-awareness and personal leadership are the foundations for success as an individual employee and as a leader. This belief has led him to devote his time and energies to helping others learn and grow.
Paul studied Entrepreneurship and Innovation at Swinburne University and Computer Science at RMIT. He is a skilled facilitator and coach in several psychometric instruments such as MBTI, TMS, MSCEIT and Bar-On EQi, is an accredited designer and facilitator of Accelerated Learning and has formal training in Coaching and NLP.
Rachel has over twenty-five years of experience in public education as a secondary-level teacher, guidance counselor, Director of Guidance, Assistant Principal, Director of Curriculum & Instruction, and Superintendent in the state of Wisconsin. In addition she served as Chairperson and Assistant Professor at Cardinal Stritch University, Milwaukee, Wisconsin in the College of Education & Leadership. Her doctorate is in Urban Education with an emphasis in Curriculum and Instruction. Rachel also spent five years as the Chief Operating Officer for CPS Human Resource Services, a nationwide HR consulting firm for the public and non-profit sectors based in California.
Currently Rachel is the principal for OnPurpose Consulting, focusing on the development of purpose-driven leadership and organizations. In this role she works with school districts, non-profit organizations and businesses in strategic planning, change management, leadership training & development and coaching. She is a certified facilitator for the Center for Courage and Renewal and in that capacity facilitates Courage to Teach and Courage to Lead programs and retreats at the national and local levels. Rachel is also part-time associate professor at the Milwaukee School of Engineering in the MBA in Educational Leadership program.
Rachel's interests are in the area of transformational leadership, with a particular focus on the "inner life" of both leaders and organizations. Rachel lives in Shorewood, WI with her husband Brian and two rescue dogs, Zoe and Puck. She enjoys independent films and theater, yoga, walking, biking, reading, and most of all exploring new landscapes.
Dr Stephen Brown joined National Excellence in School Leadership Initiative (NESLI) in 2016 in the role of Global Executive Chair. In this capacity, Dr Brown has provided high level strategic direction across NESLI's domestic and international activities.
Dr Brown has 32 years of experience in education, public sector and not for profit leadership roles both in Australia and internationally. He is a highly regarded expert in the areas of leadership development, organisational renewal and redesign, strategy, change management and capability development. Dr Brown undertakes consultancies across a broad range of settings and contexts within Australia and internationally, including Scotland, Nauru, Philippines, Hong Kong, Sri Lanka, Bangladesh and China.
Dr Brown was Hume Regional Director in North East Victoria for four years, and acted in the position of Deputy Secretary, Office of Government School Education. Dr Brown was Executive Director of the Literacy and Numeracy Secretariat in the Victorian Department of Education and Early Childhood Development, and a member of the departmental leadership team. In December 2010, he was appointed to the position of inaugural Chief Executive Officer (CEO) of the Queensland Education Leadership Institute (QELi) Ltd. Dr Brown completed his tenure as CEO of QELi in April 2016 and, under his leadership developed an outstanding national and international reputation.
Dr Brown holds a Doctor of Education from the University of Southern Queensland, and a Master of Arts from the University of London. He was awarded the Australian Council for Educational Leaders Nganakarrawa Award in 2007 and a presidential citation from the same organisation in 2009.
In 2009, Dr Brown was nominated for membership of the Global Education Leaders Program—a coalition of leading system thinkers. He was identified as a participant in the Victorian Leadership Development Centre's 2009 program for future Deputy Secretaries and Secretaries in the Victorian Public Sector. In 2013, Dr Brown was awarded by ACEL (Qld) the prestigious Miller-Grassie Award. In 2016, Stephen was appointed to the Scottish College of Educational Leadership's International Advisory Board and the Northern Territory's Charles Darwin University and Department of Education's Board of Management for the Centre for School Leadership as an external expert advisor.
Dr Brown is also a Scholar-Practitioner Fellow at the Asia Centre for Leadership and Change (AOLC) Hong Kong University of Education, Board Director at Stuartholme School Brisbane, National and State Fellow of ACEL, a Fellow of the Australian Institute of Management (FAIM) and in 2014 graduated from the Australian Institute of Company Directors program (GAICD).
Currently Stephen is undertaking a portfolio career with a combination of roles and positions. These include advisor to businesses and government on education; directorship of a global professional services company; consultancies and academic and board appointments.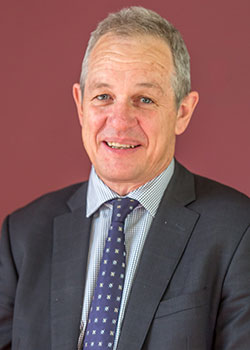 DR STEPHEN BROWN
Global Executive Chair