Office of the National Director, NESLI
Global Schools Leadership Alliance
111 SW 5th Avenue, Suite 3150
Portland, Oregon 97204
Email: info@nesli.education
Phone: 844 652 5944
Web: www.nesli.education
​
Office of the National Director, NESLI
Global Schools Leadership Alliance
111 SW 5th Avenue, Suite 3150
Portland, Oregon 97204
Email: info@nesli.education
Phone: 844 652 5944
Web: www.nesli.education
​
Professor Heppell has been a professor for over 30 years, and now holds the Felipe Segovia Chair in Learning Innovation at UCJC in Spain. Stephen is a recognized leader in the fields of learning, design, new media, and technology, and he has worked, and is working, with learner led projects, with governments around the world, with international agencies, Fortune 500 companies, with elite athletes and coaches, with schools and communities and with many influential trusts and organizations.​
PROFESSOR STEPHEN HEPPELL,
Bournemouth University & CEO of Heppell.net​
Professor Jan Heystek is currently a research professor and the director of the education in leadership research entity at the North West University, South Africa. Jan's initial research focused on school governance (from a leadership perspective) with the potential contribution of parents as partners to improve the standards of education. His recent focus is on the role of principals and school management teams to take responsibility to improve the quality of education in underperforming schools in deprived context.​
PROFESSOR JAN HEYSTEK,
Director Edu-Lead, North-West University​​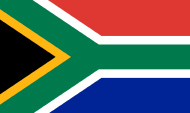 Antti Ikonen (M.Ed., M.Sc.-Admin.) is the president of the Finnish Association of Principals SURE FIRE. He has worked as a teacher and principal both in primary and secondary education. He is a postgraduate student in law with an interest in equity in education. Ikonen has served SURE FIRE as a president or vice president over five years. He has also worked as a trainer in in-service training of principals. Antti Ikonen works as a member of the Evaluation Council in the Finnish Education Evaluation Center. He has worked with Finnish national committees on teacher education, primary and secondary schooling, and the development of leadership.​
MR ANTTI IKONEn,
President of Finnish Association of Principals​​​
George is a scholar in Educational Leadership and Management and has worked at the University of Sydney since 2004 where he has been involved in teaching, research and service to the University, discipline and community. George has a productive and diversified record of research and publication in educational leadership. He is a regular contributor to African university policy debate on issues surrounding the assessment of research, teaching performance and leadership challenges. His philosophy of education is governed by equity, social justice and democratic values.​
DR GEORGE ODHIAMBO,
University of Sydney​​​
James P. (Jim) Spillane is the Spencer T. and Ann W. Olin Professor in Learning and Organizational Change at Northwestern University USA, where he is a Professor of Human Development and Social Policy, Learning Sciences, and Management & Organizations. He is also a faculty associate at Northwestern University's Institute for Policy Research and a senior Research Fellow with the Center for Policy Research in Education (CPRE). Jim's work explores relations between government policy and local practice at the school district, school, and classroom levels. He is recognized for his ground-breaking work on distributed leadership, theorizing new ways of conceptualizing educational leadership in schools and school systems.​
PROFESSOR JIM SPILLANE,
Northwestern University​​
Allan is the Joseph Lau Chair Professor or International Education Leadership, Dean of the Faculty of Educational and Human Development and Director of The Joseph Lau Luen Hung Charitable Trust Asia Pacific Centre for Leadership and Change at The Education University of Hong Kong. Allan is internationally recognised for his work in school leadership and innovative approaches to leader development, having acted as a consultant advisor on large scale projects in Singapore, China, Taiwan, Norway, Finland, Vietnam, Malaysia, Netherlands, Philippines, Indonesia, Thailand, Canada, the US, UK, and Australia.​
PROFESSOR ALLAN WALKER,
Dean of Education University, Hong Kong​​
This input includes a rigorous examination of the content, processes, program effectiveness and quality control of NESLI's growing suite of global leadership courses and offerings. The Advisory Board convenes quarterly, is drawn from a wide range of countries and represents leading edge international expertise in educational leadership, reform, policy and research.
International Advisory Board
NESLI's International Advisory Board consists of a diverse range of accomplished international educational leadership experts, who provide us with strategic advice about our programs.
Professor Michael Gaffney is Academic Director at NESLI. Mike was previously Professor of Education and Deputy Dean of the Faculty of Education, Science Technology and Mathematics at the University of Canberra. Prior to these appointments, he was Foundation Chair of Educational Leadership at the Australian Catholic University. Mike has wide experience as a teacher, an education system senior executive, and as a researcher, consultant and policy advisor to Australian governments in areas of educational leadership and school improvement practices appropriate to 21st century schooling.​
PROFESSOR MIKE GAFFNEY,
Co-chair, Academic Director, NESLI (Australia)
Bernadine Futrell, Ph.D. is a well-respected educational leader with more than 10 years of progressive experience creating, implementing and scaling ideas and improvement efforts for organizations serving children and schools. Dr. Futrell currently serves as the Director of Leadership Services, for the American Association of School Administrators (AASA). She is a regular contributor in research studies, on several advisory boards and co-founder of a non-profit, Make the Future. She is co-author of the book ConnectED Leaders: Network and Amplify your Superintendency (Rowman & Littlefield Publishers, January 12, 2019).​
Bernadine Futrell,
Director of Leadership Services for AASA
Dr Janet Smith is Program Director for the National Excellence in School Leadership Initiative (NESLI). Her role involves face-to-face and online workshop facilitation, leading national and international leadership summits, course design and executive coaching. Prior to her work at NESLI, Janet was an Associate Professor at the University of Canberra, where she taught and researched in Leadership and Teacher Education for 25 years. Janet has also worked extensively as a senior consultant, focusing on international leadership, coaching, mentoring, emotional intelligence, communication, mindfulness, reflective practice and well-being.​
ASSOCIATE PROFESSOR JANET SMITH,
Co-chair Program Director NESLI (Australia)​​​