Office of the National Director, NESLI
Global Schools Leadership Alliance
111 SW 5th Avenue, Suite 3150
Portland, Oregon 97204
Email: info@nesli.education
Phone: 844 652 5944
Web: www.nesli.education
​
Office of the National Director, NESLI
Global Schools Leadership Alliance
111 SW 5th Avenue, Suite 3150
Portland, Oregon 97204
Email: info@nesli.education
Phone: 844 652 5944
Web: www.nesli.education
​
international executive leaders program
Participant experience
The program is delivered via a sophisticated mix of synchronous and asynchronous online learning enabling pioneering collaboration across systems, regions and countries. During the program participants co-construct their learning, shaping their direction through guided exploration and meaningful peer level interaction: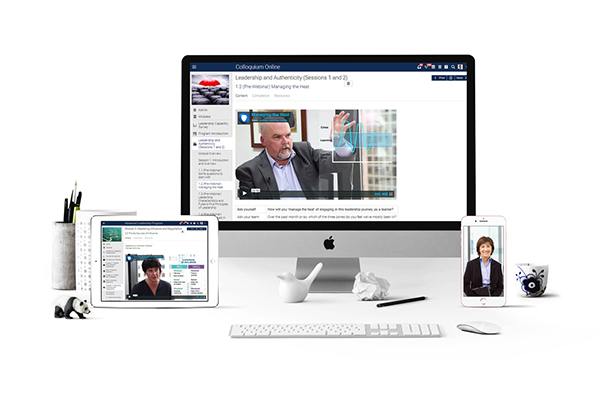 Standard enrollment Fee: $5,200
Develop the capabilities to lead successfully
in the contemporary school environment.
Leverage existing leadership capabilities and extendand engage in a process of continuous self-development.
Apply the learning gained from case-based scenarios and adaptive leadership principles to broader contexts.
Provide opportunities to work with peers to test assumptions, explore strategies and refine approaches to common issues.
Facilitate growth in others.
Support the application of learning to school practices and context.
Embrace a transformational 'leader as learner' mindset.
NESLI and the International Confederation of Principals (ICP) are committed to supporting candidates from low GDP countries to participate in the ELP. Accordingly, a number of subsidized program places are reserved for participants from a designated list of countries. Contact us to check on the availability of any subsidies to support your enrollment.​
Participants undertake a rigorous industry-standard Psychometric Assessment which provides meaningful insight into their personality, characteristics, values, strengths and derailers. They will develop an awareness of how the information from the psychometric testing can empower or enhance their leadership development.​
Coaching sessions unpack the results of the Psychometric Assessment and offer detailed information regarding the characteristics, competencies, and values that underlie how each participant approaches their role and responsibilities.​
Core content is accessible via NESLI's learning management system (LMS) allowing participants to engage with it at any time from any device. Content includes high quality video tutorials, live participant discussion boards, 'best practice' globally curated leadership literature, discussion-driven task-work and reflective tasks. Participants are also able to connect with one another 24/7 through the LMS enabling them to collaborate on individual tasks and discuss 'top of mind' issues.​
The ELP is designed for high performing educational leaders including principals, system leaders, leaders of professional associations and sector leaders.​
Framing Global transformation
Participants will be introduced to contemporary educational challenges from global perspectives.
Participants will also explore strategies that can be implemented within different contexts and investigate various themes relating to transformational leadership. Participants will collaborate to address issues raised within this module and discuss how they will take action and implement transformative leadership practices and policies.

By the end of the module, participants will:
Be introduced to the program overview & framing of the key themes
Build upon their knowledge of global educational challenges within the context of transformative educational leadership
Be introduced & contribute to the transformative leadership initiative (TLI)
Develop an awareness of how the information from the psychometric testing can empower or enhance participants leadership development.
Transformative Leadership Initiative (TLI) runs throughout program
Frame Global
Transformation
Empowering Resilience & Wellbeing
Creating Professionalism & Utilizing Networks
Enacting Diversity & Equity
Sustaining Development through Strategic Thinking
Enacting Diversity & Equity
Participants will explore contemporary global issues associated with diversity, equity and inclusion. They will also identify relevant issues within their organizations and identify strategies for the implementation of relevant initiatives. The module will also look into opportunities for enacting policy, strategies and practices on this topic.

By the end of the module, participants will:
Build upon their knowledge of contemporary global diversity and equity issues
Develop greater commitment to strategies for diversity, inclusion and equity within their own personal context
Collaborate with other participants to construct best practice policies and strategies
Implement practices, policies and strategies related to diversity and equity
Contribute to the Transformative Leadership Initiative (TLI).
Empowering Resilience and Wellbeing
In this module participants will strengthen their understanding and skills related to resilience and wellbeing and how this can be implement this into their leadership and decision making. They will also demonstrate and build their educational leaderships skills by learning how to strengthen positive wellbeing cultures within their organizations. Participants will increase their own self-understanding via self-reflection and it is anticipated that these skills and understandings will positively impact the wellbeing of staff and students in their organizations.

By the end of the module, participants will:
Build upon their own resilience and wellbeing
Promote health and wellbeing for others within their organization
Explore how to create a positive culture within their own organization
Collaborate with other participants to identify opportunities to apply resilience and wellbeing in their respective organizations.
Contribute to the Transformative Leadership Initiative (TLI).
Creating Professionalism & Utilizing Networks
Participants will be introduced to ethical leadership and how it relates to their educational leadership and how this can be developed and implemented or incorporated into policies, strategies and practices. There will be a deep dive into concepts such as voices of their profession and collaborative professionalism. Participants will also investigate the notion of "leading from the middle" and how this can help develop leadership capabilities and have a transformative impact for their organization. Finally participants will explore the power of collaborative networks and how to effectively utilise networks to communicate and implement decisions.

By the end of the module, participants will:
Consider ethical leadership and its implications for policy, strategies and practices
Explore the voices of their profession and how to build upon their voice in educational leadership
Investigate Collaborative Professionalism and how this can be actioned for the benefit of staff and students
Build upon their network, understand how best to utilize their network, investigate the most effective communication strategies and evaluate their effectiveness within an educational setting
Contribute to the Transformative Leadership Initiative (TLI).
Reconnecting
The final module provides an opportunity to conclude and synthesize the program, and to summarize and reconnect the previous modules. The final webinar allows participants to present their TLI project to the rest of the cohort and to celebrate successes achieved throughout the program.
Identify and critically analyse challenges faced by executive leaders in global systemic educational contexts.
Develop capabilities in educational transformation through advocating values, building resilience and professionalism while fostering a vibrant learning culture relevant to their contexts
Lead educational development through ethical governance and sustainable initiatives
Establish and grow local and global network opportunities
Commit to undertaking relevant evidence-based professional learning
Develop, articulate and execute a Transformative Leadership Initiative in their organisation.
The International Executive Leaders Program (ELP) is a new, exciting and innovative collaboration between the International Confederation of Principals (ICP) and NESLI
ELP empowers participants through a journey of transformation within a global context. It does this by creating an online Community of Inquiry where participants are 'active deliberators in action' and facilitators of change in a global educational setting.
The ELP is designed for high performing leaders. It will offer a deep dive into trends, themes and research in global education and provide participants with strategy, innovation, social capital, ethics, networking, and diversity in which to co-construct their skills and understandings.
In a collaborative facilitated online environment participants can navigate the complexities of acting local while thinking global with colleagues to bring about transformation in themselves, their work and their environments.
​
Sustaining Development through Strategic Thinking
Participants will build upon their experience in strategic thinking from a global and dynamic system context. The module will build upon their knowledge of these contexts and encourage collaboration with other thought leaders on this topic. They will also explore the concept of "Governance as Organized Decision Making" and develop strategies to benefit students and staff in their own organization. Participants will develop strategies for mobilizing people, resources and systems within a context of 'think global, act local'. Participants, in collaboration or through discussion with other participants, will develop strategies for mobilising people etc.

By the end of the module, participants will:
Build upon their knowledge and experience of strategic thinking
Understand the concept of "Governance as Organized Decision Making" and the benefits of it for their organization
Explore and implement strategies for mobilizing people, resources and systems within a local and global perspective
Implement policies and practices on how to support staff within these topics.
Contribute to the Transformative Leadership Initiative (TLI).
The Transformative Leadership Initiative (TLI) is the co-constructed leading change initiative designed to have a positive impact in the participant's organisation. It is a robust evidence-driven multi-phased process which provides participants the opportunity to customise leading change in their context. The TLI aligns with and expands on the participant's global strategic thinking.​
Key TLI Components:
Identify the area in which leading change & transformation is needed in your context
Embed relevant theories, frameworks, global learning as part of the design and strategic thinking
Collaborate with colleagues locally and globally to discuss issues and strategies
Lead Change - Plan, Implement, Review, and Respond
Collect data, track progress to measure impact on a local and global level
Celebrate success
In partnership with
international confederation of principals
Focused on rich discussion and debate, the workshops help to contextualise learning within real world scenarios. Accessible from any mobile or desktop device, these sessions create a regular connection point enabling collaborative exploration of key ideas and concept​s
module 1
Framing Global Transformation
Prof. Brian Caldwell​
Brian is Managing Director and Principal Consultant at Educational Transformations Pty Ltd in Melbourne and Professor Emeritus at the University of Melbourne. He is co-author of books that helped guide educational reform in several countries, most notably those on the self-managing school.
Beatriz Pont
Beatriz is Senior Policy Analyst in the OECD Directorate for Education and Skills, is currently on sabbatical to undertake her PhD Thesis. At the OECD since 1999, her main focus has been education policy analysis and advice. She has managed and contributed to a range of education policy comparative reviews in the area of school improvement, school leadership, equity, adult learning and adult skills.
module 2
Empowering Resilience & Wellbeing
Prof. Phil Riley
Phil is a former school principal, he has spent 16 years in schools before moving to the tertiary sector. He researches the overlapping space of psychology, education and leadership, producing >200 publications and peer reviewed conference presentations.
Dr. Karen Edge
Karen is Pro-Vice-Provost (International) at UCL and Reader in Educational Leadership at UCL Institute of Education. Karen and her team actively engage in research and policy advocacy to inform how education systems and cities can create new strategies to bolster the recruitment, development and retention of school leaders.
module 3
Creating Professionalism & Utilising Networks
Steve Munby
Steve is a Consultant/speaker on leadership and system reform. He was formally CEO National College for School Leadership & Centre for British Teachers Education Trust. He is widely recognized as an expert in improving school leadership.
module 4
Enacting Diversity & Equity
Prof. Pedro Noguera
Pedro is a Distinguished Professor of Education at the Graduate School of Education and Information Studies at UCLA. His research focuses on the ways in which schools are influenced by social and economic conditions, as well as by demographic trends in local, regional and global contexts.
Kakenya Ntaiya (TBC)
Kakenya is a Kenyan educator, feminist and social activist. She is the founder and president of the Kakenya Center for Excellence, a primary boarding school for girls in the Maasai village of Enoosaen. She is the recipient of a number of awards that recognize her work to educate girls: Vital Voices Global Leadership Award & CNN Top Ten Hero of the Year.
module 5
Sustaining Development Through Strategic Thinking
Prof. Allan Walker
Allan is Dean of Faculty of Education and Human Development and Director of the Asia Pacific Centre for Leadership and Change at The Education University of Hong Kong. He has been instrumental in designing and implementing a number of pioneering academic and leader learning programmes for principals and leaders in the Asia-Pacific region.
Ari Pokka
Ari is currently the Executive Principal of Schildt Upper Secondary School, Finland was formerly President of the International Confederation of Principals (ICP) . He is the author of "Top Class - Finnish School Leadership and Management".
contact us
For more information
If you have any questions or would like to speak to someone in more detail about International Executive Leaders Program please fill in the form opposite and we'll be in touch.​