Office of the National Director, NESLI
Global Schools Leadership Alliance
111 SW 5th Avenue, Suite 3150
Portland, Oregon 97204
Email: info@nesli.education
Phone: 844 652 5944
Web: www.nesli.education
​
Office of the National Director, NESLI
Global Schools Leadership Alliance
111 SW 5th Avenue, Suite 3150
Portland, Oregon 97204
Email: info@nesli.education
Phone: 844 652 5944
Web: www.nesli.education
​
Women in Education:
School Leadership Program
Creating my path
As our everyday environments increase in complexity it is easy to become distracted by the immediate at the expense of what's truly important. The final theme centers on developing a coherent and dynamic 'game plan' for future career and life fulfilment. Within the context and expectations of their own workplace, participants consider the steps required to fully realise their career potential.
$1,250/Educator/Course when taken individually.
Group pricing for cohorts of educators from a School/District​.
"The amount of skills provided in this program exceeded my expectation. This is one of the best professional development programs I have had in the last few years. Thank you!"
Assistant Principal, Alaska
Register, nominate a colleague or contact us to discuss group pricing for our Women in School Leadership Programs by filling out this form or by calling us at 844.652.5944.​
"When I completed my principal license program it did prepare me for school leadership, but this program takes me further with moving from management to leadership with intentional influence. Thank you!"
Principal, Colorado​
"The program consisted of a variety of learning materials, as well as the ability to interact with professionals from all walks of life, levels of experience and geographic locations….The program allows you to get to know yourself, who you want to be as a leader and some strategies you can use in developing leaders out of those that you lead. There was definitely a sense of community through the blogs and virtual meetings. The peer coaching was also a key component as it allowed for the sharing of some great ideas and effective feedback. The videos were engaging and very informative."
Director of Admission, Florida​
An increase in school leaders of color will significantly help to accomplish superintendent goals in highly Latino or African American school districts.
Development of a network of female school leaders of color within the broader school system will help guide superintendents in understanding the deeply diverse needs of their communities and create improved outcomes for students.
Development of a network of female school leaders of color across North America will help those that feel isolated no matter the community they serve.
Studies have shown that minority students who feel culturally represented by their leaders have higher levels of school attendance, fewer dropouts and better academic outcomes.
According to the American Institute for Research, the majority of students in the 100 largest school districts are Latino.
NESLI has customized course content so that women can optionally experience the School Leadership Program with an affinity group:​
CUSTOMIZE YOUR COURSE EXPERIENCE
At a school level, this translates into achieving the best possible outcomes for students through providing ongoing direction for staff, pioneering innovation and change in learning and teaching practice and establishing a safe, supportive and enriching environment.
The learning intentions for this program are:
Senior leadership is the process of strategically influencing and guiding an organization towards meeting and ultimately exceeding its core objectives.
Women have always been at the heart of education. But while the majority of classroom teachers identify as female, the majority of building and system leaders are not.
With a mission to support equity in educational leadership, NESLI designed affordable and practical online programs to empower female educators. Our programs nurture women to be torchbearers who lead the way - as they do for students every day and have for generations.
Just as importantly, women learn about the power of networking locally and globally. Participants and alumnae support each other's personal and professional journeys - not just during their coursework, but throughout their careers and lifetimes.
LEADING INNOVATION AND CHANGE
This theme focuses on the leadership qualities involved in driving innovation and change. Using a case study approach, participants explore the way in which innovation and change are inextricably intertwined. Participants then examine leadership challenges during times of crisis, gaining an understanding of the way in which they can help build a flexible, agile organization.
Mastering influence and negotiation
Our ability to effectively influence and negotiate with others is fundamental to success in all areas of life. As leaders we use these skills every day to settle differences and achieve optimal outcomes for our school. This theme will explore the psychology involved in influencing others and negotiating for a particular outcome.
CONFLICT AND FEEDBACK
When handled effectively, conflict leads to a better awareness of other people's feelings and can be highly productive. The second theme approaches conflict and feedback as proactive performance management tools and fundamental ingredients in effective communication.
Mindful and authentic leadership
The first theme introduces participants to a values-based operational framework as they explore the relationship between personal authenticity and effective performance. Participants take a deep dive into the traits and behaviours that define exceptional leaders in today's society; and consider how to synthesize their personal aims and objectives with that of their role in order to optimize their impact and stay focused on their goals.
Participant experience
Participants engage in a deep exploration of their own strengths, weaknesses and opportunities as they relate to leadership within the context of their school. Guided by an experienced facilitator, participants explore real world video examples from experts, safe spaces for transparent sharing and dialogue with peers, experiential activities with actionable insights to apply, self reflection and best practices leadership readings.
Develop the capabilities to lead successfully in contemporary school environments and facilitate such growth in others.
Leverage existing leadership capabilities and engage in a process of continuous self-development embracing a transformational "leader as learner" mindset.
Apply the learning gained from case-based scenarios and adaptive leadership principles to broader contexts.
Provide opportunities to work with peers to test assumptions, explore strategies and refine approaches to common issues.
General / All Women
Latina
Black Women
These optional cohorts for Latinas and Black Women aim to build upon the success of women of color in school leadership roles to date and strengthen the game changing role they can have within school systems. It is imperative that we build a well-equipped cadre of teachers who support each other to get more principals and ultimately more superintendents of color as well.
Designed for building-level educators such as teacher leaders, coaches, specialists, assistant/vice principals and principals.​
"AASA, The School Superintendents Association is proud to be working in partnership with NESLI to support the leadership aspirations of women in all American schools."
DR. DEBORAH KERR
AASA President
Throughout the program participants engage in five live webinar sessions, focused on rich discussion and debate, relevant to each topic area. Accessible from any mobile or desktop device, and conducted outside of regular classroom hours, these sessions create a regular connection point enabling collaborative exploration of key ideas and concepts.
Throughout the program, self-directed learning content is accessible via our state of the art online learning management system (LMS) allowing participants to engage with it at any time from any device. Content includes high quality video tutorials, 'best practice' leadership literature, experiential activities and reflective tasks. Throughout the program, participants are also free to connect with each other 24/7 via the LMS and discuss 'top of mind' issues.
Participants undertake a capability reflection to evaluate their ability and confidence in key areas. Results from this simple assessment support each participant to develop a personal action plan to help them achieve their developmental objectives.
During the program participants enter into a peer coaching partnership with a co-participant. The peer coaching process is an important element within the program enabling participants to hone their skills as role models and coaches within their school.
Currently 52% of U.S school principals are women but only 6% are Latina women mainly located in California, Texas and Florida. Recent studies reveal that African-American superintendents are not faring as well, and are significantly underrepresented given their ethnic pupil population. Currently, between 10-15% of public school principals are Black and this has held steady for the past 20 years while the number of Black teachers saw a slight decline from 8 to 7% in 2016.
More than half of the superintendents of color were employed in school districts where the minority population exceeded 50 percent. As the percentage of female principals and superintendents of color increases, these women will find themselves leading in increasingly diverse or predominantly White school settings. Leading in culturally incongruent settings will necessitate the development of resilient behaviors to offset the inherent risks. As more women of color have leadership roles in school systems, they must develop the skills necessary to rise above the challenges of leading while being the "only," playing a pivotal role as integrators who understand and champion diversity within their schools.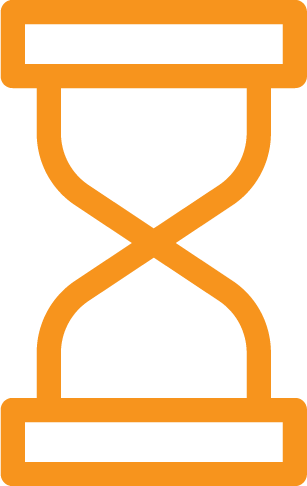 Leading Innovation and Change
Adaptive Leadership
Diversity and Equity
Resilience and Review​
4 Self-Paced Learning Modules
5 Live Interactive Virtual Workshops
2 Peer Coaching Sessions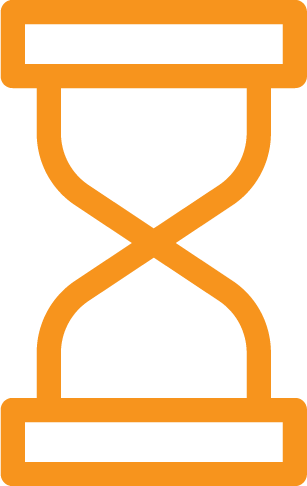 Mindful and authentic leadership
Conflict and feedback
Mastering influence and negotiation
Creating my path
4 Self-Paced Learning Modules
5 Live Interactive Virtual Workshops
2 Peer Coaching Sessions
* Participation in the Advanced Course has a prerequisite of undertaking the Essentials Course